Buying a Scooter for the first time can be a daunting prospect
So we've put together a brief guide to help you decide……
You don't need a licence to drive a mobility scooter or powered wheelchair, but you may have to register it with DVLA.

Mobility scooters and powered wheelchairs come in 2 categories:

'Class 2 invalid carriages' - these can't be used on the road (except where there isn't a pavement) and have a maximum speed of 4mph
'Class 3 invalid carriages' - these can be used on the road, and have a maximum speed of 4mph off the road, and 8mph on the road

You don't need to register a Class 2 invalid carriage.

Class 3 invalid carriages need to be registered with DVLA.

You must be 14 or over to drive a Class 3 invalid carriage.

*Information provided by disabledmotoring.org
Folding scooters
Scooters that fold up into one piece are ideal if you wish to take your scooter on long distance journeys ie; by coach or plane. They are lighter that most conventional scooters but may still be heavier than the single components of a boot scooter that takes to pieces.
Folding scooters tend to be expensive as they have a lithium lightweight battery. A folding scooter will take up less room in the boot of your car and is easier to store.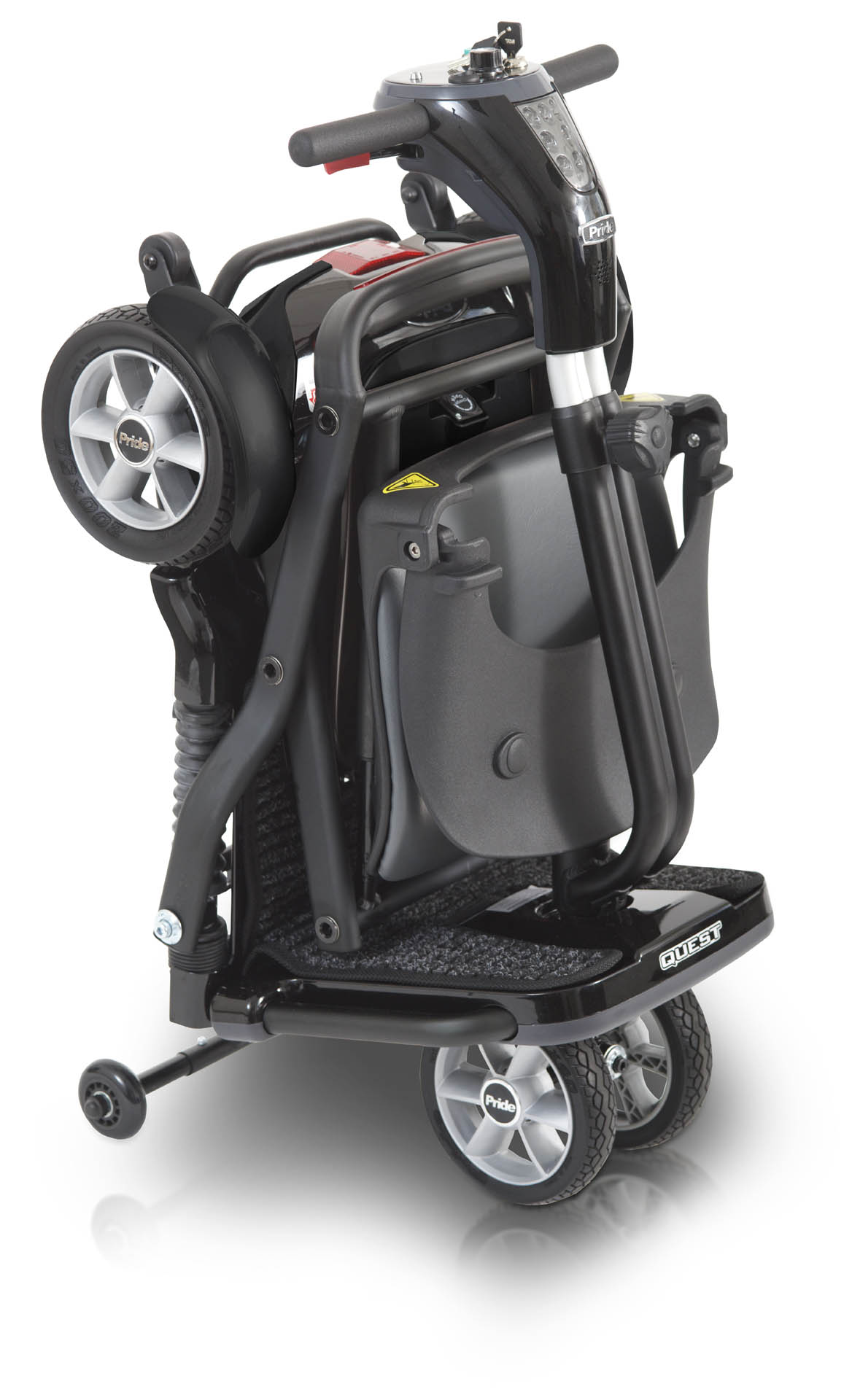 Car Boot Scooters
Car boot scooters (also known as travel scooters) are small pavement scooters that can be easily taken to pieces so that they are transportable - ideal for days out and shopping trips. They usually have a maximum speed of 4mph and a range of around 4 miles. Low ground clearance and small solid tyres mean that these scooters are limited to pavements and tracks with even terrain and don't usually cope well in muddy fields!
Most boot scooters have detachable batteries that can be independently charged for convenience.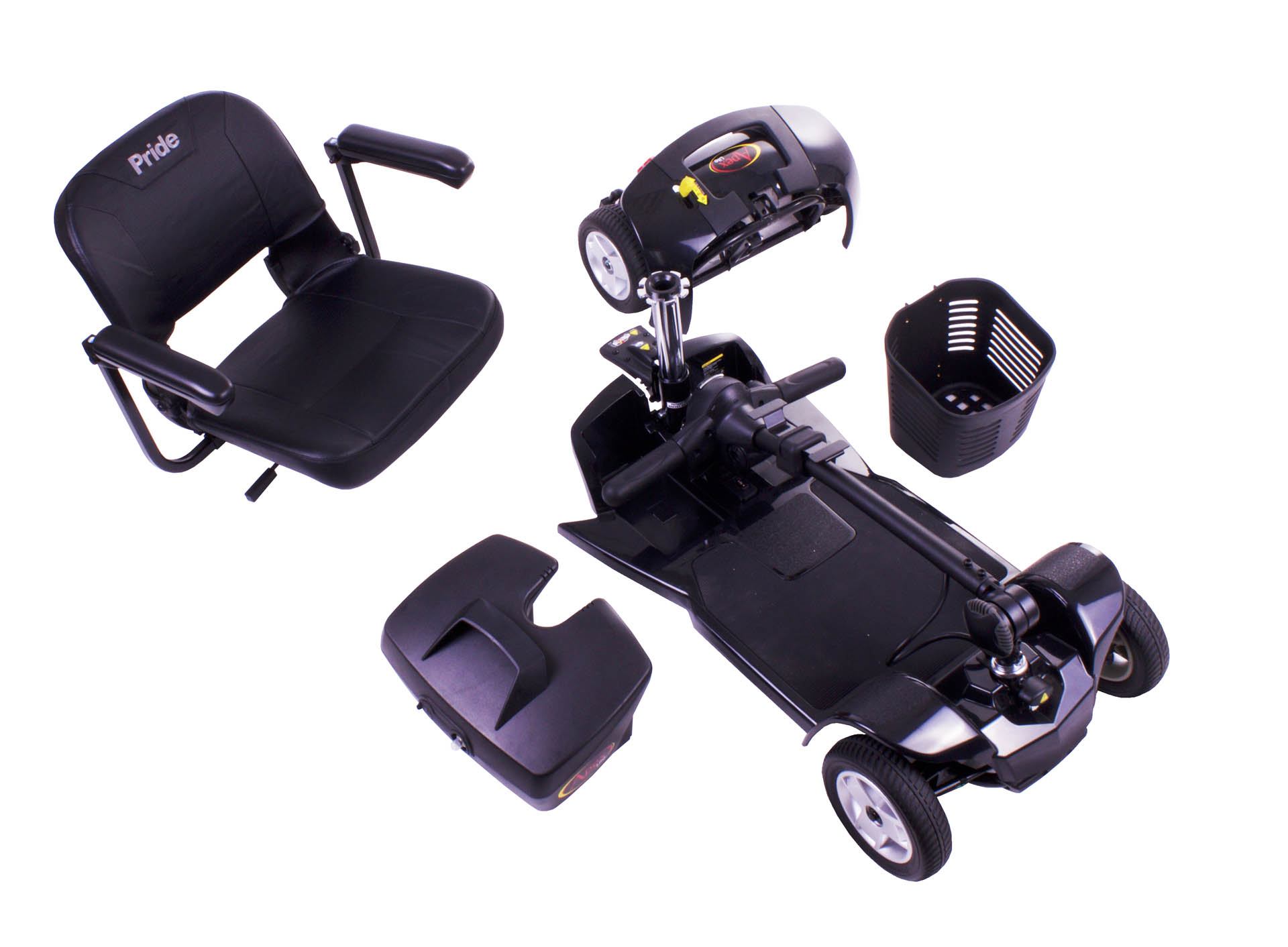 Pavement Scooters
Larger than boot scooters these have bigger batteries, a longer range and most come with larger comfortable seats and suspension. With a maximum speed of 4mph these are ideal for local trips out however they cannot usually be split into pieces and would require a secure shed or garage for storage.
It is possible to lift a pavement scooter into the boot of a vehicle on a hoist depending on the size of the vehicle and scooter. (see Smartlifter)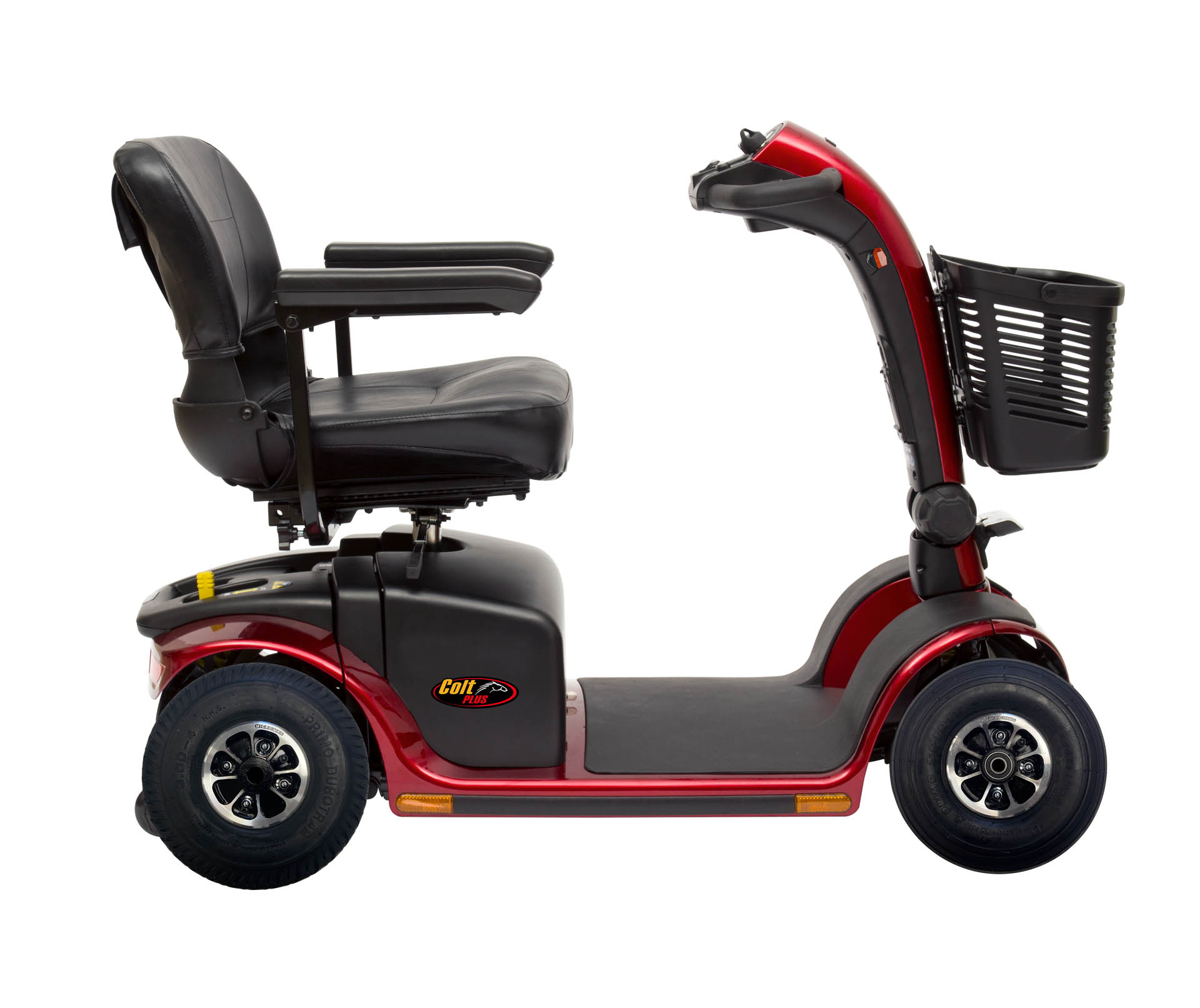 Performance Scooters – Class 3
Performance scooters can reach speeds of up to 8mp and have large batteries with a much longer range. They are often quite luxurious with large pneumatic tyres, front and rear suspension and a large seat with headrest. Some performance scooters are capable of travelling off road on mixed terrains – great if you enjoy the outdoors!
As these scooters can be driven on the road they will have lights and indicators, and are required to be registered and taxed with the DVLA.
It is not a legal requirement to insure a mobility scooter of any size, however we would always advise purchasing insurance just in case of the unforeseen!
If you have any questions regarding Mobility scooters that we have not covered above, please give us a call on 01377 252500 and we will be happy to chat with you. We offer free advice with no obligation to buy!